Physician Choice of Arizona Advanced Skin Care Products,  www.sigmacon.com
Highly effective PCA Skin daily care products and professional treatments contain technically advanced ingredients and work in perfect combination to dramatically improve skin health and speed the process toward visible, beautiful results.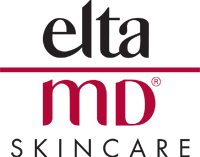 Elta MD skin care line of SUNSCREENS. All ELTAMD sun care and skin care products are non-comedogenic, sensitivity-fee, fragrance-free and Paraban-free.  Understanding sunscreen ingredients:  For true broad spectrum protections, micronized zinc oxide is a main ingredient in all EltaMD sunscreens.  EltaMD products have no avobenzone, no oxybenzone, no dioxybenzone, no sulisobenzone and no PABA.  Dr. C. Bakala recommends this product for all his patients.
Vivier Skin Care Line
Vivier Skin is quite simply the world's #1 topical Vitamin C line. VivierSkin is the only medical skincare brand that combines the powerful benefits of the world's #1 patented Vitamin C serums (L-Ascorbic Acid USP) with pharmaceutical grade cleansers, toners, eye therapy products, moisturizers, advanced sun protection products, body care and complete skin care systems. The result: a flawless canvas, known as Vivierskin. Recommended by dermatologists, plastic surgeons and skin care specialists, VivierSkin products are ideal for many skin types and conditions from dry, sensitive skin to hyperpigmentation and anti-aging.
Stemulation Tm, is the World's first luxury skin Rejuvenation System that helps improve the body's natural response to aging and skin dame.  Stemulation tm has proven to help repair damaged skin, giving the face a more youthful appearance, Stemulation tm captures the healing and restorative powers of Adult Human Stem Cells with powerful growth factors and antioxidants.  www.stemulation.com
Injectable Product line:
Juvéderm Product Line
Request a Price Quote Our Products: