5 Things You Need to Know Before Getting Eyelid Surgery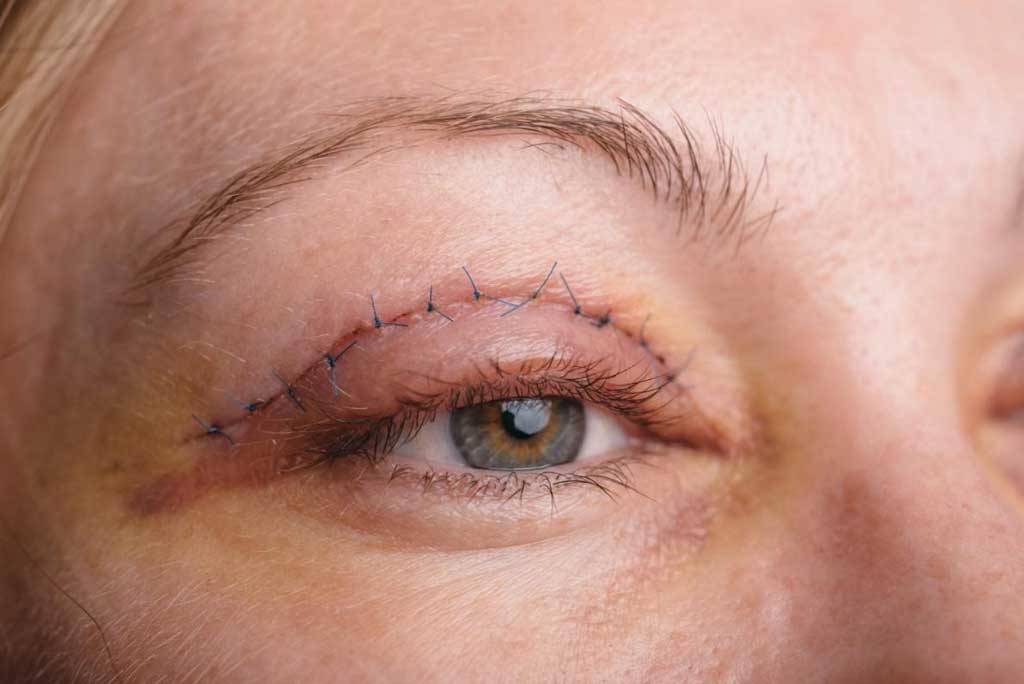 Eyelid drooping is very common — almost everyone has experienced it to some degree. 
There are many causes for this condition, but the solution is often the same. As a cosmetic procedure, an eyelid lift is intended to reverse the effects of ageing, stress, and gravity on the eyelids to create a more youthful appearance.
So, what is eyelid surgery, and what does it do? Cosmetic eyelid surgery, also known as blepharoplasty, gives you the opportunity to address the appearance of your upper and lower eyelids. If you have concerns about droopy eyelids or excess skin in this area, this procedure is designed to improve your appearance. 
Read on to learn about five things you should know about the eyelid surgery process. 
1. The Results Are Long Lasting
One of the most impressive benefits of eyelid surgery is that the results are anything but fleeting. In fact, you can expect this surgery to exert a positive impact on your appearance for a very long time. Eyelid surgery doesn't completely mitigate the effects of ageing, of course, but it does reduce them considerably. 
Avoiding sun exposure, keeping your stress levels to a minimum, and performing 
eyelid exercises will also help you stave off the recurrence of eyelid drooping. 
2. There Are Two Different Eyelid Surgery Procedures
A blepharoplasty can be divided into two different procedures: upper and lower blepharoplasty. 
An upper blepharoplasty reshapes your upper eyelid through the removal of excess fat deposits and skin. The lower blepharoplasty does the same for the lower lids, focusing on under-eye bags to reduce puffiness and dark circles. 
Each patient's situation varies, and you might need either or both types of eyelid surgery. During your initial consultation, your cosmetic surgeon will recommend the type of blepharoplasty that is most suitable for you.
3. Recovery Period After Eyelid Surgery
Eyelid surgery recovery time usually takes a few weeks.
Following the surgery itself, you may experience some degree of swelling, bruising, or slight pain. These side effects after surgery typically resolve within a few days. Your surgeon will explain more of what you can expect and how to manage any pain symptoms.
4. Potential Risks of Eyelid Surgery
As with any surgical procedure, there is always a possibility of potential risks and side effects.
With blepharoplasty, certain side effects can occur, though they are uncommon. They include bruising or swelling of the eye area, dry or irritated eyes, and temporary double vision or blurry vision. These issues often resolve quickly or can be relieved with eye drops. Dr. C.D. Bakala will discuss all the risks with you at your consultation.
5. Full Results Could Take Up to a Year
Finally, it's important to keep in mind that it may take from six months to a year to realize the full benefits of eyelid surgery.
So don't be discouraged if the results aren't immediate. Your eyelids will need to heal, as with any surgical procedure, and this takes time. Don't worry — it'll be worth the wait.
Thinking of a Blepharoplasty?
If you're considering eyelid surgery in the Okanagan, we hope this guide will help you make an informed decision.
Blepharoplasty is a common cosmetic procedure that can help to remove the signs of ageing and return your eyes to a more youthful look. If you'd like to learn more about blepharoplasty and whether it applies to your situation, please contact Contact C.D. Bakala MD FRCSC today to schedule a consultation, 250 868 8056.